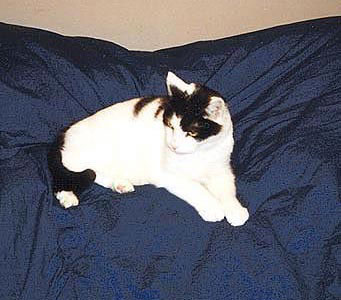 Company mascot, Whisky
Introduction
Whether you need a new web site or have one that needs maintenance or revamping, Andrew Altman Web Design offers reasonably-priced services for individuals and businesses.
The advantage lies in responsive communication and personalized service. From helping you register your domain name, to providing web hosting, to building and launching your site, I'm there to help you meet your individual goals.
Thanks to my teaching background (see resume), I am also skilled in proofreading web site content and editing it for spelling, grammar, and punctuation.
Already working with a graphic artist? As seen in my portfolio, I am experienced in and comfortable with collaborating with others.
Services
Web site design, redesign, and maintenance.
Proofreading and editing of web site content.
Assistance with domain name registration
(I make sure that you own your own domain name).
Assistance with "you@yourdomain.com" email set-up.
Fast, reliable, reasonably-priced web site hosting.
Digitization/CD tranfer of vinyl and cassette audio recordings.